Feature:
Antiseptic, Explosion-Proof
Certification:
CCS, ABS, Lr, BV, Gl, Nk, Dnv, Kr, Rina, etc.
Standard:
National Standards
Application:
Boat,Cranes, Deck
Power Source:
Electric/Hydraulic/Hand
Rope:
Steel Wirerope or Stainless Rope
Anchor Chain Dia:
14-58mm
Gypsy Wheel:
Double Gypsy
Transport Package:
as Requests
Specification:
Customized Size
Electric & hydraulic driven winches are supplied in the range of 24mm U3 chain to 87mm U3 chain. The new maritime winches are of modular type,this means various combinations are available. New maritime Winches are made of high tensile materials and therefore compact and low weight.
New maritime winches are designed in such a way that minimum maintenance is required ,The energy consumption is taken into account with high efficient bearings and effective controls systems.
. Stepless control of winches, locally or remote.
. Effective and safe operation.
. Maximum protection of drive and control parts. no loose piping on the deck.
. Quality components of suppliers with worldwide service network.
. Various potions on dimensions possible.
. Full system operation bulid into the winch.
. Compact design with high levels of reliability and efficiency.
. The electro motor has a stand standstill heating and is overload protected by PTC.
. Certification by all major classification societies possible.
. Very low maintenance. all wear and tear parts are of stainless steel.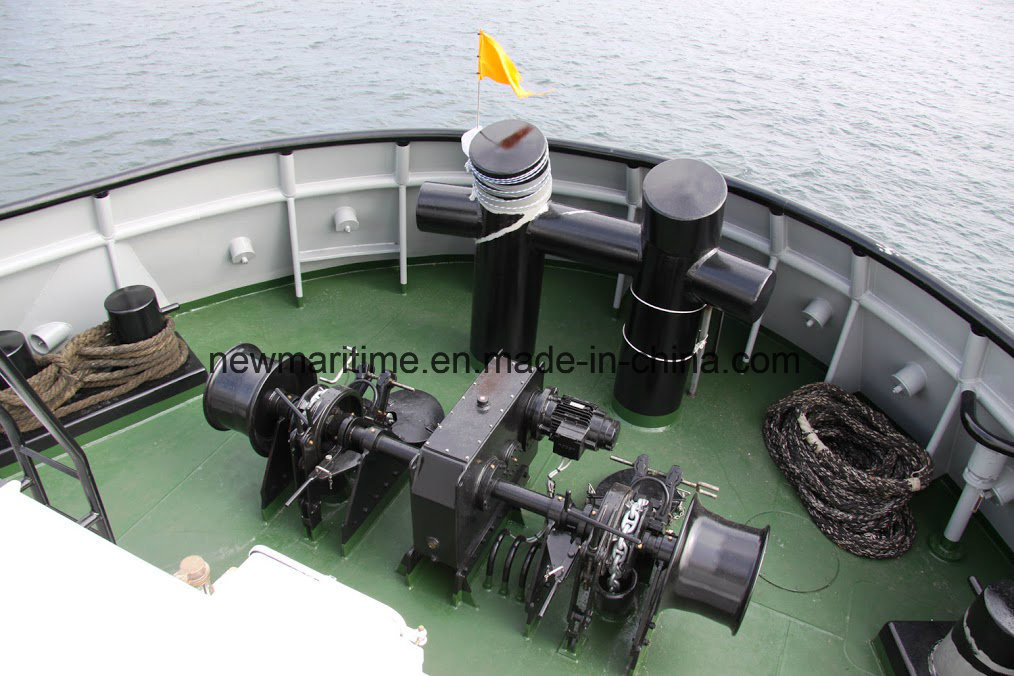 OPTIONS AND EXTRAS
. Speed control system for paying in the chain to prevent damage to the hull and anchor pocket
. Automatic speed control system for paying"out" the chain and anchor(automatic anchor drop system)
. Automatic mooring operation by means of self-tensioning
. Low speed option for clutch operation
 . Hydraulic or pneumatic operated clutch
. Hydraulic or pneumatic operated brakes
. Alarm signal to the boards alarm system
. Higher levels of water tightness above IP56
. Load measurement indication
. Chain length measurement system
. Oil cooling system optional
. Finished with full paint system
. Radiographic controls
. Remote controls
. Footswitch operation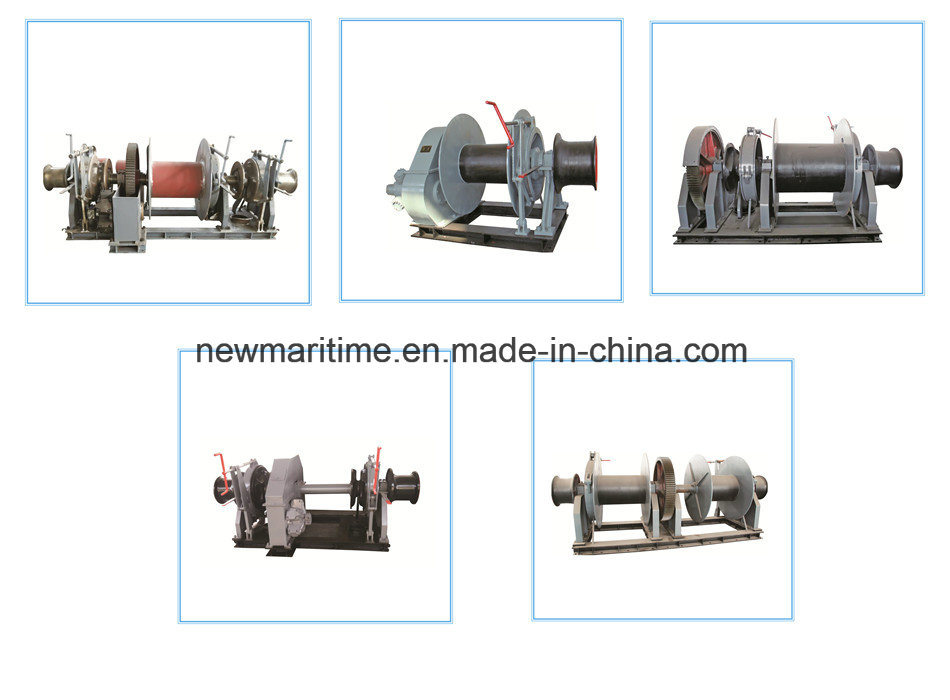 | | |
| --- | --- |
| Product Details | Type of Marine Hydraulic Anchor Windlass |
1,Name: 14-58mm double Gypsy double/single Drum marine hydraulic anchor windlass
2,Driven: Electric / Hydraulic / Diesel / Manual 
3,Loading capacity:0.5~200 ton or customized design;
4,Wire rope capacity:20~3600m or customzied design;
5,Working speed:5~20 m/min or customized design;
6,Power supply:220~690V,50/60HZ,three phase or customized design.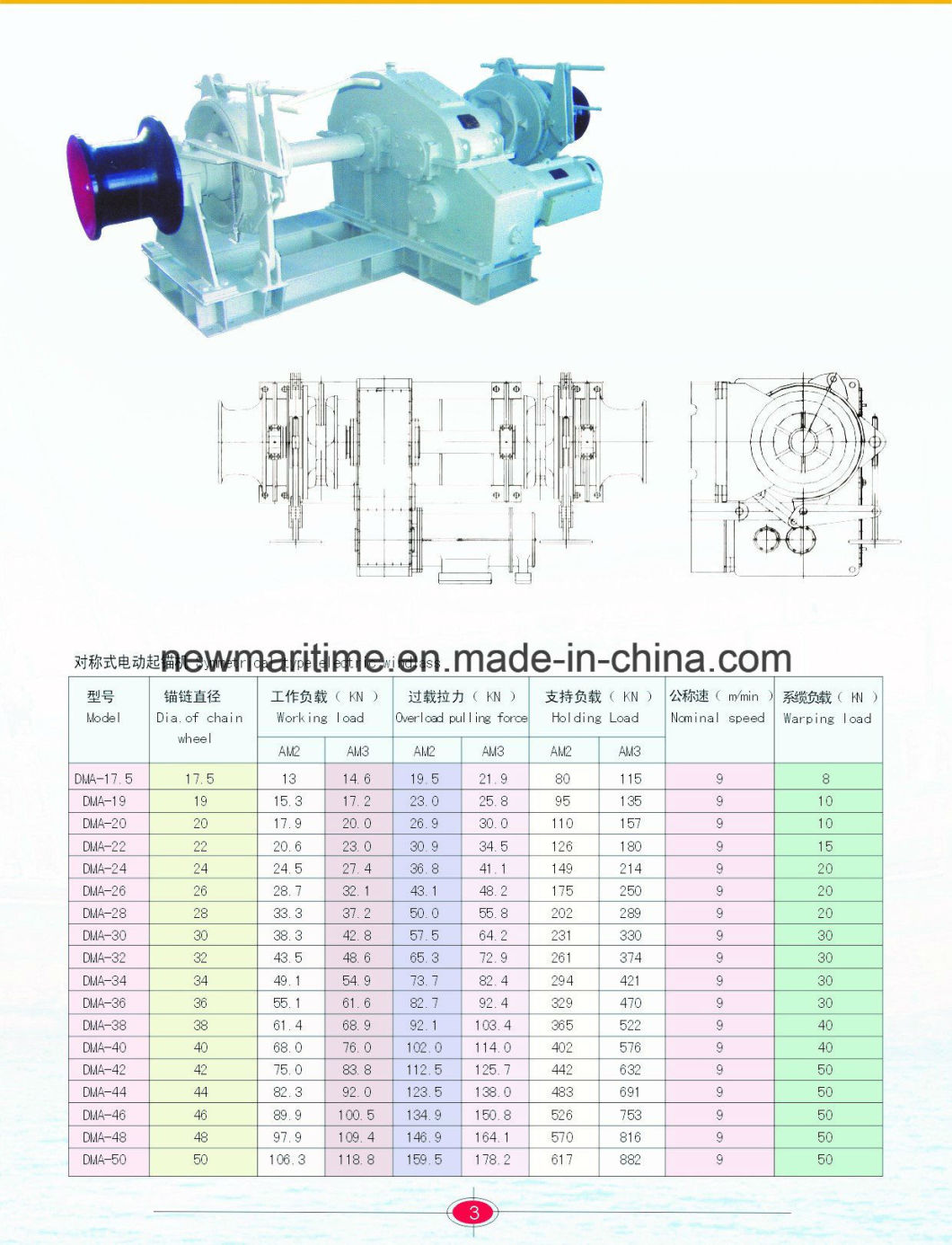 TYPE

 

LOAD

(KN)

 

SPEED

(m/min)

 

CHAINÂ DIA

(mm)

 

POER

(KW)

17.5Â 

11.5

≥9

17.5

7.7

19/22Â 

13.5/18.2

≥9

19/22

7.7

25Â 

28.5

≥9

25

7.7

28/30/32Â 

33.3/38.3/43.5

≥9

28/30/32

11.3/11.3/14.7

34/36

49.1/55.1

≥9

34/36

14.7/19.41

38/40

61.4/68

≥9

38/40

24-48

42/44

75/82.3

≥9

42/44

24-48

46/48

89.9/97.9

 ≥9

46/48

24-48

150

103/118.4

≥9

150

24-48

52/54

128.4/138.5

≥9

52/54

45/50
Production Flow: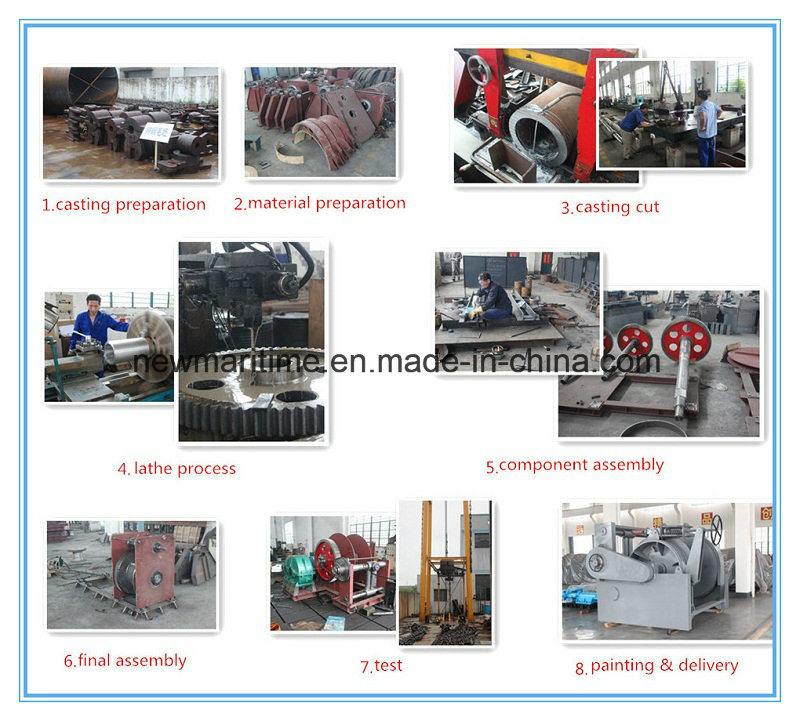 Marine equipment and parts supplying (including Marine doors, Marine windows, Deck outfitting, Anchors, Chains, Hatch covers, Windlass, Capstan, Airbags and Mooring ropes etc.)
 Production and Processing comply with samples and drawings of buyers
Senior Management at all our facilities, ensuring communication is open & easy

Good service and after-sale service to ensure the satisfaction of our clients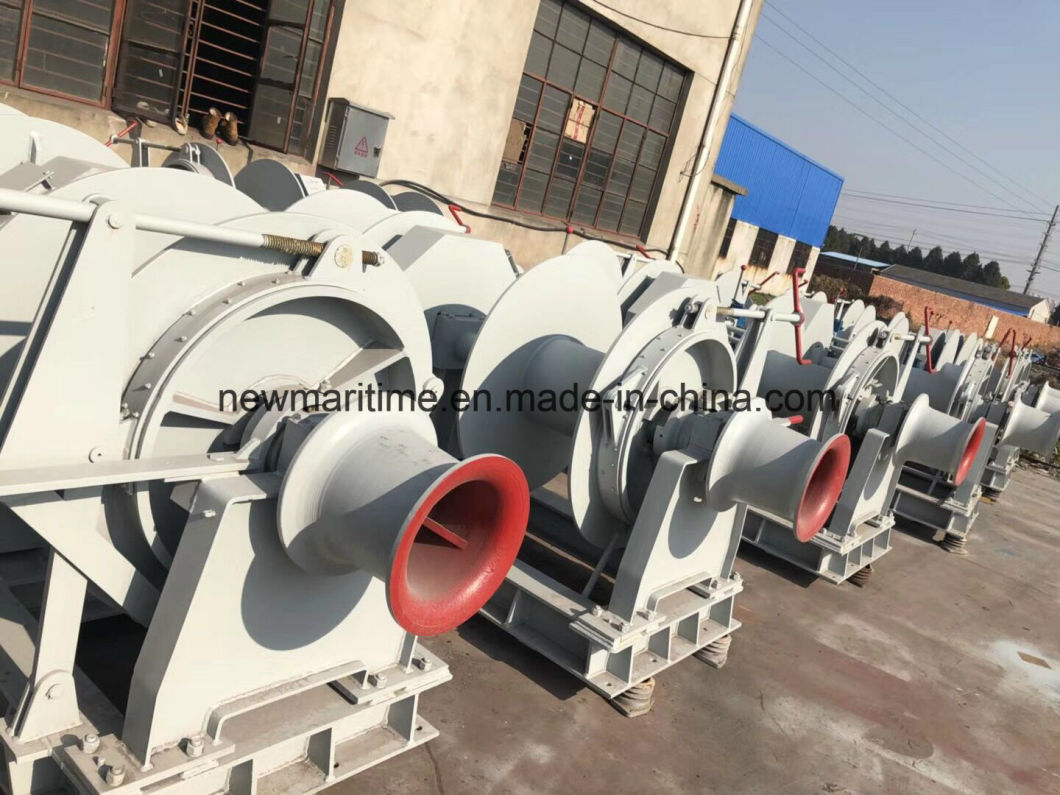 Certificate: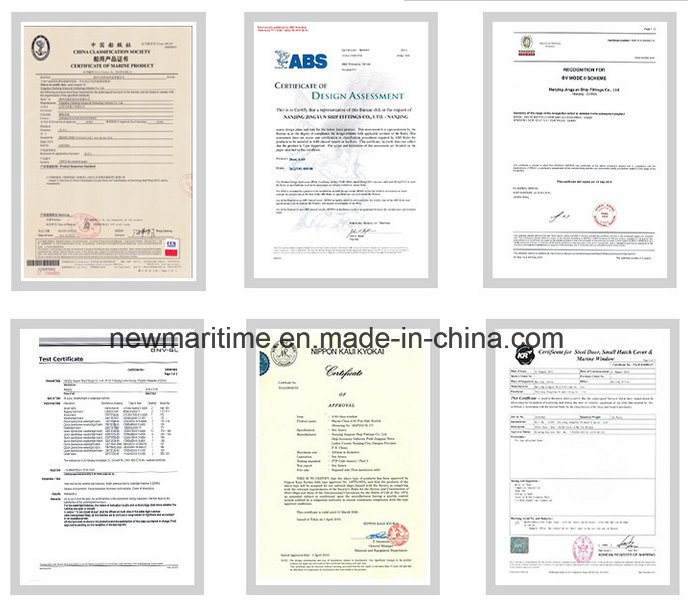 HST Bend test machines are typically universal testing machines specially configured to evaluate material ductility, bend strength, fracture strength, and resistance to fracture. Bend tests tend to be associated with ductile metals and metal products. Bend test equipment and test procedures are similar to flexure test equipment. Flexure tests are commonly associated with brittle materials including plastics, polymers, composites, glass and ceramics. That said, bend test and flexure test terms are used interchangeably in the testing industry.
Bending Testing Machine,Tensile Compression Bending Testing Machine,Tensile Compression Bending Testing Equipment,Bending Concrete Testing Machine
JINAN KASON TESTING EQUIPMENT CO., LTD. , http://www.hstester.com