[China Agricultural Machinery Industry News] Recently, the typhoon "Nie" attacked the southern part of China. According to statistics from the Ministry of Civil Affairs, as of 9:00 on the 4th, typhoons caused 682,000 people in five provinces of Hunan, Guangdong, Guangxi, Guizhou and Yunnan to be affected. The area affected by crops was 32 thousand hectares, of which 3.2 thousand hectares were lost.
The "Nie" raging has made the issue of agricultural insurance once again prominent. The reporter learned from interviews in the disaster area that the typhoon caused some bananas, rice, sugar cane and other growers to suffer heavy losses, which made them feel the role of agricultural insurance. The grassroots cadres and masses have called for the promotion of the scope and level of agricultural insurance as soon as possible, thus breaking the cycle of "returning to poverty due to disasters".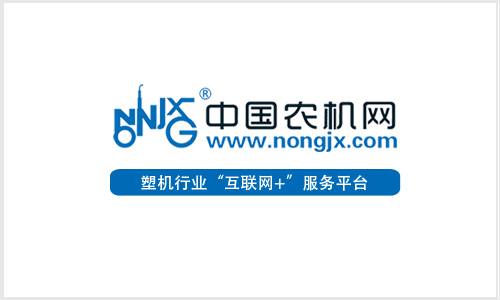 "Returning to poverty due to disasters" is why it is difficult to reproduce agricultural insurance.

"A wind loss of more than 400,000 yuan"
"There is no income for this 40-mu mu. The typhoon is coming too fast, basically it is not harvested." On the 4th, a banana base in Ningwu Town, Wuming District, Nanning, Guangxi, the person in charge of Liang Junzhang pointed to the fallen banana tree and said, "Press At present, the market price of 2 yuan per catty is calculated, and only tens of mu of land will lose more than 400,000 yuan."
"Nie" caused a total of more than 200 acres of banana damage. In order to reduce losses, Liang Junzhang organized the self-rescue of non-stop, the broken banana trees were to be cut off, and the lodgings should be righted out. "Cut the fallen, you can grow the seedling this year, so that after six or seven months, you will have a harvest next year."
Fortunately, the cooperatives where Liang Junzhang is located have purchased insurance. According to the compensation last year, there are about 110 banana trees in one mu of land, and each banana tree can be compensated for 20 yuan. In addition, the cooperative will also give banana farmers low protection prices, even if they do not accept or reduce production, they will be compensatory to buy at a price of 30 kg per catty and a pentagonal per catty.
However, Guangxi Zhuangxiangmei Agriculture Co., Ltd. is not so lucky. In the banana base of Linhantun, Ningwu Town, the contiguous banana tree was blown to the ground. Base manager Nong Beji said that more than 500 acres of banana trees have been scraped more than 200 acres, with a cost alone of nearly one million yuan.
The staff of the Agricultural Bureau of Wuming District introduced that the insurance purchased last year expired in June this year, but some enterprises and banana farmers did not have time to purchase new insurance, resulting in no compensation for losses. Zhuangxiangmei Agricultural Co., Ltd. belongs to this category. Happening.
Yushui Village, Chengguan Town, Yucheng County is a sugarcane planting base. During the "Nie" attack, large pieces of sugar cane were blown down. "I contracted 20 acres of land to grow sugar cane. This typhoon scraped 6 acres. Although there is no harvest, there will definitely be a big reduction in production." Villager Lan Jin said that he was busy organizing his family's downturned sugar cane for two days. To reduce the losses caused by typhoons. He is very annoyed that he has not purchased sugar cane insurance. "With insurance, at least the loss can be reduced."
It is difficult to realize insurance "back to the bottom" when "returning to poverty due to disasters"
In 2015, "Cuckoo", "Weimason" and "Seagull" in 2014, "Haiyan" in 2013... In the southern part of China, almost every year, a strong typhoon hits a large number of typhoons, causing some farmers to "disaster" Returning to poverty."
In contrast, agricultural insurance that should function as a "bottom" has always been in a situation where the participation rate is not high and the overall size is small. So, why is agricultural insurance cold?
First of all, the current agricultural structure determines that farmers are not aware of their participation in insurance. Li Ping, deputy director of the Policy Agricultural Insurance Office of the Agricultural Department of Guangxi Zhuang Autonomous Region, said that the current agricultural business model is still in a stage of scale dispersion and low degree of specialization, which restricts the acceptance of agricultural insurance by farmers. Taking sugar cane insurance as an example, the insurance premium per acre is 24 yuan, and the compensation amount is 600 yuan. Farmers only need to pay 20% of the insurance premium, and the rest are financed by "paying". But even if it is a few dollars, farmers are not willing to pay. Due to the high cost of doing business, some insurance companies are not active in expanding their business.
Secondly, the agricultural risks are high, the claims procedures are complicated, and the enthusiasm of insurance institutions to participate in agricultural insurance is not enough. Compared with other commercial insurances, agricultural insurance has higher risks and relatively lower returns, and economic benefits affect the enthusiasm of insurance institutions. Chen Yunqiao, director of the Yulin Agricultural Committee, said that the city had coordinated insurance institutions to jointly carry out pilot work on vegetables and potato insurance, but the progress was slow, mainly because insurance companies believed that the risks were high, the income was low, and the agricultural claims procedures were complicated and unwilling to participate.
In addition, the policy agricultural insurance model is subject to the financial constraints of local governments. The weaker the agricultural development, the lack of financial subsidies, which makes the economic pressure on farmers and insurance institutions increase, affecting financial institutions and the masses to participate in agriculture. The enthusiasm of insurance.
Improve system design and diversify agricultural risks
Grassroots cadres and farmers have called for further improvement of top-level design, raising insurance standards, and scientifically setting up claims procedures, so as to truly play an active role in agricultural insurance to spread the risk of major disasters.
In terms of top-level design, the public welfare nature of agricultural insurance is clarified. Experts believe that the primary goal of such insurance is to ensure the stability of agricultural production, to stabilize the income of farmers and abundance, rather than the profits pursued by insurance companies. It can speed up the establishment of a "government-led, market-oriented" agricultural insurance system and increase the enthusiasm of insurance companies and farmers to participate in agricultural insurance.
In terms of raising insurance standards, we will further improve the central government's premium subsidy method, increase the proportion of financial insurance subsidies, and form a balance between the government, insurance institutions and farmers to spread the risk of major disasters. Wei Jianxun, director of the Agricultural Bureau of Rong'an County, said that the current insurance varieties, insurance premiums and claims ratios are at a relatively low level. If the premiums can be increased according to the actual needs of the large planters, and the compensation rate is increased, the farmers will be given more protection.
In the aspect of claims settlement, more scientific and reasonable compensation standards and procedures are formulated to prevent contradictions and disputes between insurance companies and farmers. At the beginning of this year, affected by the freezing disaster, more than 200,000 mu of bananas were damaged by a banana planting cooperative in Guangxi. After entering the claims section, the insurance companies and cooperatives did not reach a consensus on compensation standards, and then the Autonomous Region Government coordinated several times to complete the payment. To eliminate this kind of squashing phenomenon, the government needs to be deeply involved, and the agricultural insurance's investigation and determination of damages and compensation standards should be clearly defined to prevent the occurrence of gray areas.
(Original title: "Nie" is raging, how does agricultural insurance break the "return to poverty" cycle?
SMS composite nonwoven lines distribute polypropylene (PP) by two spunbond dies and one meltblown die, which produces a kind of composite nonwoven fabric. The product of meltblown die is in the middle and the product of two spunbond dies is on the top and at the bottom. SMS nonwoven machine compounds those three products together, producing the tighter and stronger nonwoven fabric. The product of SMS nonwoven machine is more suitable for surgical gowns, protective clothes, disposable sanitary cloth and so on.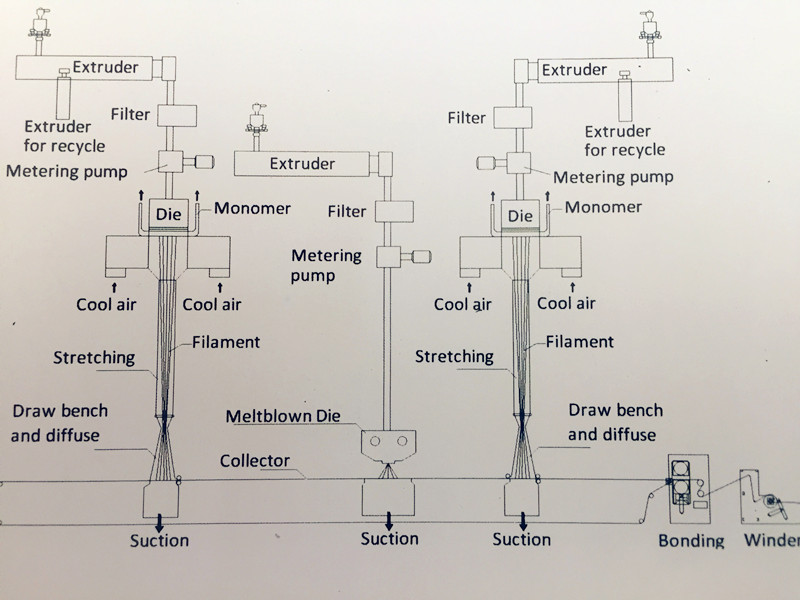 Main Parameters of SMS Composite Non-woven Line:
Quantity of Die

Spunbond Unit: 2 sets

Meltblown Unit: 1 set

Effective Width <mm>

1600

2400

3200

GSM<g/㎡>

12-100

Embossing Pattern

Diamond

Oval

*Customizable
If you have any question about the nonwoven production line, please contact us directly. We will reply you as soon as possible. We are willing to take you to visit the factory.
SMS Composite Nonwoven Line Series
Non Woven Fabric Raw Material,SMS Non Woven Fabric,SMS Composite Nonwoven Line,Spunmelt Composite Nonwoven
Yangzhou Yuyang Nonwoven Machinery Co., Ltd , https://www.yynonwovenmachine.com